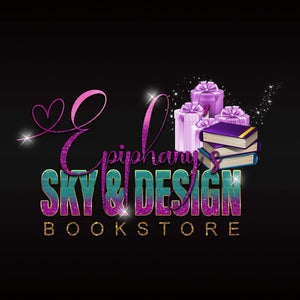 If you need a gift for someone, but are unsure of what to buy - let us help you! Give your loved ones the gift of purchasing anything of their choice with an electronic Epiphany's Sky & Design gift card. E-gift cards are very convenient for shoppers who prefer to buy online or for gift givers who want to avoid long store lines!  These gift cards can be purchased online and are delivered instantly by email, along with instructions about how to redeem at checkout.
OTHER E-GIFT CARD INFO:
* Can only be redeemed at Epiphany's Sky & Design Bookstore
* Nonrefundable and cannot be used to purchase other gift cards
* not a physical gift card; It's electronic.
* never expire
*you can buy e-gift cards in these increments: $5.00, $10.00, $15.00, $20.00, $25.00, $50.00, $75.00, and $100.00.